Search
Info on this page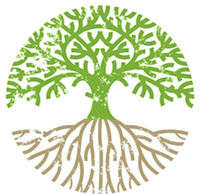 About the SAP
The Society of Analytical Psychology is based in Swiss Cottage, London. It was founded in 1946 with the aim of developing the ideas of C.G. Jung, providing rigorous training in analytical psychology, and offering analysis and therapy to adults, children and adolescents. Carl Jung was the first President of the Society.
One of the leading lights of the SAP, and one of its founding members, was Michael Fordham. He was a psychiatrist who had worked with children and he saw that many of Jung's theories applied to them (something to which Jung had given little attention). For example, Fordham thought that Jung's notion of individuation (that the psyche has an in-built disposition toward growth, development and wholeness) applied particularly to children and their development.
Fordham was very influential in developing a 'Jungian' view of child development and he introduced a rigorous, scientific approach to Jung's theories and to clinical work. The SAP has always, also, valued Freudian and Kleinian psychoanalytic developments and it has developed an innovative integration and hybrid of Jungian and psychoanalytic approaches.
Post-Jungian contributions
The SAP's members have been active in developing Jung's work and much has been written, in particular in the Journal of Analytical Psychology, the International Journal for Jungian analysis, run by the SAP. Books by Michael Fordham, Joseph Redfearn, Kenneth Lambert, Fred Plaut, Louis Zinkin and Bob Hobson have made great contributions to the post-Jungian field. Their work is being followed by a second generation of post-Jungian thinkers such as James Astor, Warren Colman, Jean Knox, Andrew Samuels and others.
SAP Events and Talks
The Society of Analytical Psychology also puts on lectures throughout the year both at their centre in Swiss Cottage, London and in Oxford and Cambridge. Details of these talks can be found on the SAP website.