Search
Info on this page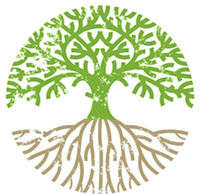 What happens in psychotherapy?
This page gives an outline of what you might expect in therapy or analysis and tries to answer some of the questions that are often asked.
Initial appointment
Sessions are normally 50 minutes long, but I like to allow 1 hour for an initial appointment (although this is not always possible due to timing). This appointment allows us to meet, talk about the issues that have brought you to consider therapy, for me to see whether I feel psychotherapy is appropriate and for you to think whether you might want to work with me. It may well take more than one meeting for us to get to a point where we feel we can make a decision. At the end of the first meeting (usually) I will give my response to what you have said, including my understanding of what you have described.
Coming to an initial appointment in no way commits you to coming to therapy. Having had the first appointment I generally suggest someone goes away and thinks about whether they want to continue. In fact therapy can be terminated at any point, I just ask for four weeks notice to allow time to think through and prepare for the ending. I do make a charge of my normal session rate for the first appointment.
Sessions
Once we have agreed to begin therapy and found suitable session times, which I try to make at the same time every week to allow for continuity, sessions can begin. I do not recommend starting just before a break or a holiday - it is good to have a minimum of four weeks before the first break, again for continuity and so that someone is not left with having to deal with something difficult alone.
Starting therapy, in itself, can be quite stressful as it takes a while to get to know the therapist, and it is difficult to take that first step of discussing things that may be very complex and distressing or that have been buried for a long while. I would suggest that you let me know of any difficulties or misgivings you may be having, especially at the beginning of therapy, not only so that they can be addressed but also because a surprising amount can be learnt from them.
How long will therapy or analysis last?
It is, of course, very difficult to answer this question and will depend very much on the issues that have brought someone to therapy. If it is a very focused problem it might take a relatively short time of a few sessions or months. It is worth saying, however, that psychotherapy is generally a question of allowing for emotional change - it is not just a matter of bandying a few ideas around. Real change of this kind (not just a flash-in-the-pan 'feeling better' that dissipates at the first hurdle) can take a while - sometimes a matter of a couple of years. This kind of emotional change is not a 'quick fix'.
On the plus side, however, it is work that can allow deep-seated change and development. Whilst you will occasionally hear of people who have not found therapy helpful, you will often meet others who have felt that their lives have been profoundly altered and improved. It can be a good investment (of time and money).
Charges and guidelines
I give an invoice for the previous month's sessions at the beginning of the new month i.e. sessions are charged in arrears. I do charge for missed sessions, even if notice is given; this is standard practice amongst psychotherapists. I will, however, try to offer an alternative appointment time during that same week if possible - although I do not guarantee to be able to do so. Unfortunately I do not carry sessions over from one week to the next.
I do also count holidays as missed sessions, although I don't charge for holidays taken in the last two weeks of July or throughout August. I don't charge for holidays that are already booked before therapy starts. I don't, of course, charge for holidays which coincide with when I am away - I tend to take time at Christmas and Easter and in August.
Fees
My current charge is £90 per session (£100 for supervision). Charges are revised from time to time. I am happy to discuss my fees in cases of hardship.