Search
Info on this page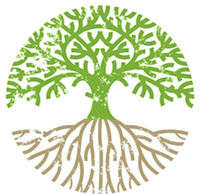 About Findon Village
Findon Village is 5 miles north of Worthing (10 minutes drive), 15 miles from Brighton (25 - 30 minutes drive) and 20 miles from Chichester (30 - 35 minutes drive). The number 1 and the number 23 buses both go to Findon from the centre of Worthing and from Worthing rail station; buses run every half hour.
Findon is an ancient village with Neolithic (Stone Age) flint mine workings (circa 3,600 BC) having been found near Cissbury Ring and just off the 'Long Furlong' (the beautiful sweeping road that comes up to the village from the A27 and Arundel) - mundanely called the A283. Cissbury Ring itself also has evidence of Bronze Age (1,850 - 500 BC) civilization and the fortification of the ring is thought to have been carried out by Iron Age peoples (circa 300 BC). The Romans are known to have had dwellings near what is now Findon cricket pitch and also on Cissbury Ring itself.
The name of Findon is disputed, being thought to be either a derivation of 'Fine' 'Down' (Findon is in the heart of the South Downs) or 'Fin' (meaning a heap) 'Dune' (meaning hill or down). The early village is believed to have been up by the church, which dates from Saxon times, circa 1050 AD, and which lies at the foot of Church Hill.
There has been a fair in Findon since 1261, but since the late 19th Century it has been known as the Great Findon Sheep Fair, being for many years the largest in the country. This is held on Nepcote Green, just up the road from my consulting room. It is now held on the second Saturday in September. There are fewer sheep here nowadays - a couple of years ago, when there was a foot and mouth epidemic, there were none at all, breaking a tradition running back several hundred years.
Findon has also been famous for its racing stables - there used to be three of them, now there is just one. The photograph of Cissbury Ring, middle picture above, was taken standing on 'the gallops' where the racehorses exercise. For more information on the village the following two sites are a good source: and .